Faculty and Staff Honors Luncheon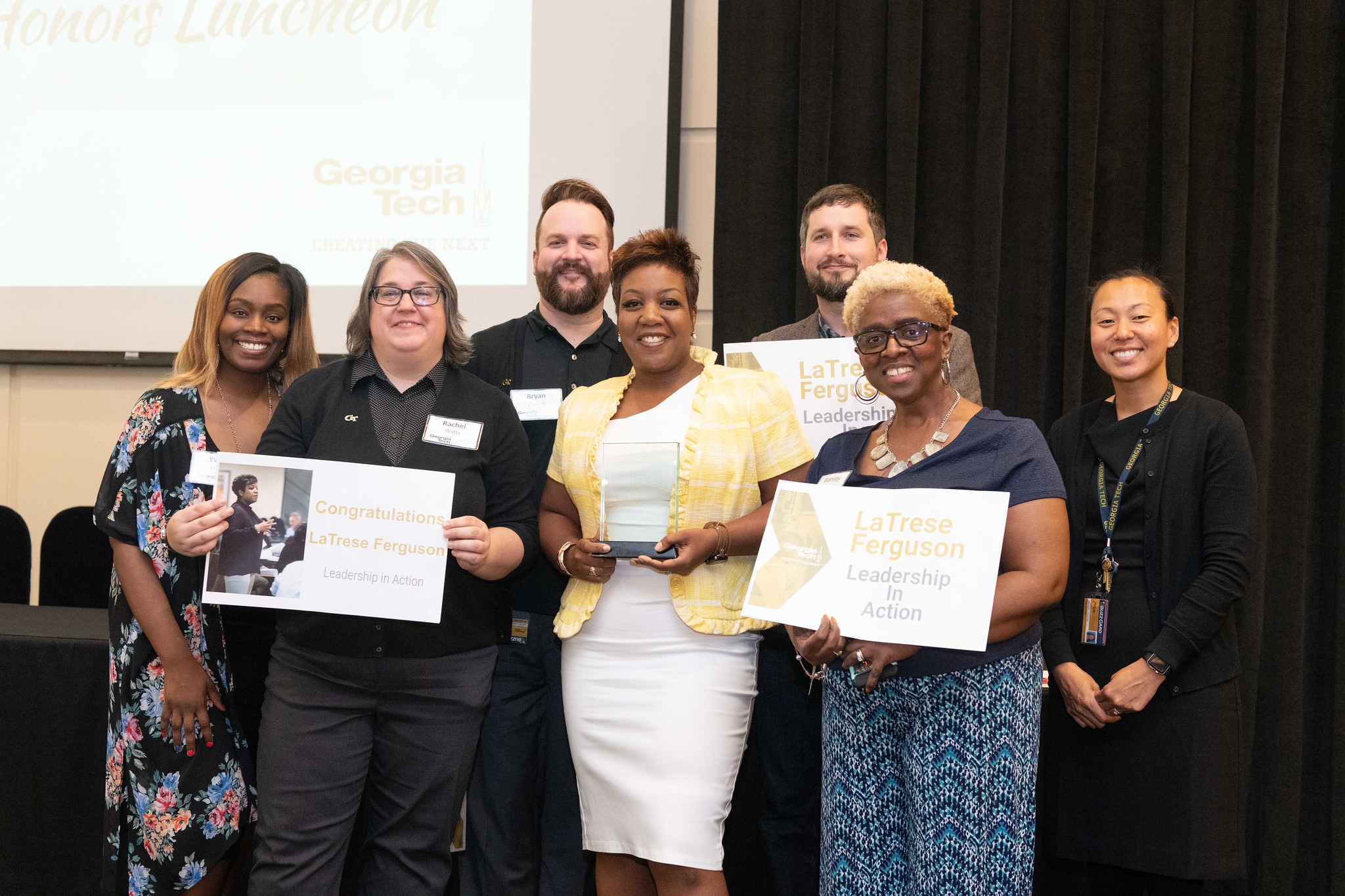 Date and Time
Friday, April 29, 2022
Academy of Medicine
11:30 a.m. - 1:30 p.m.
The Faculty and Staff Honors Luncheon recognizes those who have received accolades and awards throughout the previous academic year. 
Event Information
Who can attend this event?
Award winners are invited to attend and may bring one guest. Due to space limitations, we are unable to welcome the campus community to join us this year. 
What should I wear to the event?
We request that attendees wear business attire, as they will be asked to walk on stage to receive their award. Guests are encouraged to wear business causal.
What parking is available for off-campus guests?
Parking is available behind the Academy of Medicine. The Georgia Tech shuttle also stops in front of the venue. View the campus parking map.
What should I expect?
Lunch is served at 11:30 a.m. in the Magnolia Room. Attendees will transition to the theater for our program to begin by 12:30 p.m. Award winners will be called on stage for individual recognition; group winners will send a designee to represent the group during the event.  A photographer will be on hand during and after the event to capture the celebration.