Student Honors Celebration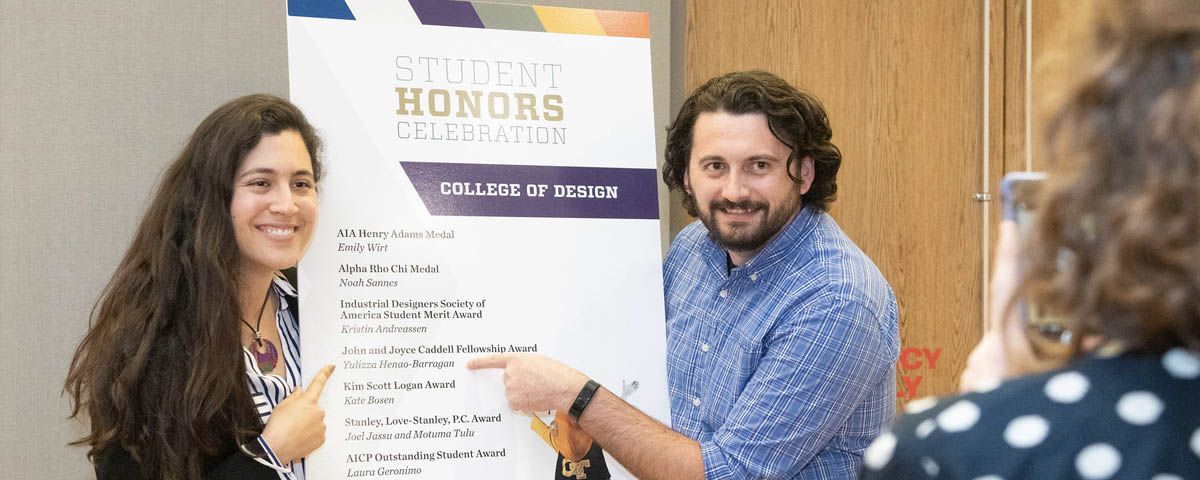 Each spring, students and their families are invited to the Student Honors Celebration, formerly the Student Honors Luncheon, to honor Georgia Tech students who have received Institute or college-specific awards throughout the academic year.
Blank Space (small)
(text and background only visible when logged in)
Event Information
The 2021 Student Honors Celebration recognizes students who have achieved academic and scholastic excellence in their programs of study at Georgia Tech. We are still gathering our award winners from across the colleges and look forward to sharing their names soon. 
Love Family Foundation Award
The Love Family Foundation Award, made possible by a generous grant from the Gay and Erskine Love Foundation, is one of the highest academic awards Georgia Tech gives to a graduating senior. This year's winner is Madeline Loui.
Provost Academic Excellence Award
Established in 2021, the Provost's Academic Excellence Award was created to recognize the remaining finalists of the Love Family Foundation Award.