Blank Space (small)
(text and background only visible when logged in)
Just as technology is rapidly changing in our personal lives, it is also changing the event world. There are so many new technology items that provide the most ideal attendee and event experience possible. Being at an innovative institute like Georgia Tech, we wanted to bring together some of our ideas and trends that you could possibly use planning your next events.
Images and videos will dominate social media channels at events.
According to Twitter's engagement blog, a tweet with an image or video is 25 – 35% more likely to be retweeted. Also, Instagram and Snapchat have doubled and tripled users in the past two years. Streaming video apps like Periscope or Meerkat allow real-time video postings. Event planners should prepare for greater wifi and cell phone bandwidth usage, as well as copyright challenges. Opportunities include encouraging remote engagement and participation and video streaming also gives a sneak peek of the event to those who could not attend.
Venue Hunting
Think Aribnb or Uber for event venues. Companies like Headbox and VenueVortex are new platforms for venue hunting.
While they haven't made their way to Atlanta, we might see new platforms pop up within the next year to search the southeast.
Safety and Emergency Preparedness
Any event professional should be ready for any situation, especially an emergency. Some technologies offer solutions to event professionals by improving communication, making it more accessible, sharable and effective, like InitLive or Triber App.
Digital Swag Bags
Goody bags, swag, gifts – sometimes the toughest decision to make during the planning process. How do you surprise your guests and give them something relevant without creating unnecessary waste? Companies are offering digital goody bag solutions like Virtual Event Bags, Event Baxx, and Zoliro. These days, consumers are embracing online gifts, virtual coupons, etc. so why not utilize them at evens? Also, you can track your analytic opportunities throughout the event and use the data for potential sponsors for the next event.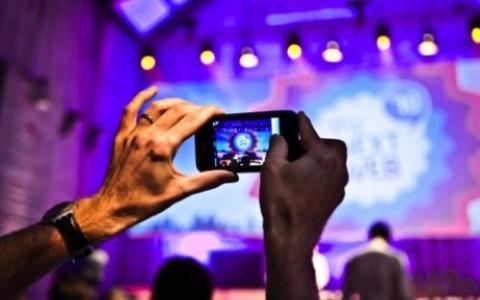 Blank Space (small)
(text and background only visible when logged in)