Blank Space (small)
(text and background only visible when logged in)
The Southern Social was held on the evening of Friday, September 30, 2016, at the Georgia Aquarium in the Arctic Room. The event's goal was to engage with the Parent's Board, Parent & Family Programs donors, and any potential donors during the very busy Family Weekend at Georgia Tech.  
I planned the event in conjunction with Joan Roeber-Jones in Parent & Family Programs. Onsite, we were lucky to work with Laci Weeden, Kat Collier, and the event staff at the Aquarium, who were great to work with!
This was the first year that Southern Social was held off-campus, which presented several challenges. First, how were we to get parents to the Aquarium? We decided to have many of our attendees transported from the Student Center to the Aquarium via a shuttle service, while the rest drove and parked onsite. Second, we had to anticipate a guest count, as this was the first time we had ever had this event off-campus and wondered if numbers would decrease from previous years. The numbers did wane, but not considerably.  We also had extra costs associated with the venue, which meant that we had to cut our floral budget. The new challenges weren't easy, but luckily the atmosphere was so beautiful and the event staff at the Aquarium were very involved and helpful.
We were required to use Wolfgang Puck Catering at the Aquarium. The florist was Petals A Florist and we had a program and awards ceremony led by Vice President for Student Life and Dean of Students John Stein, President and Mrs. Bud Peterson, and Parent's Board Chairs Aleem and Cindy Gillani.  Dean Stein presented the Blumer Family Legacy Award to Jonathan Chadwick, an ME student from Peachtree Corners, who plays flute and piccolo in the Georgia Tech Band. The Catherine H. Fletcher Family Legacy award was also given to benefit a member of the Men's Basketball team. Accepting the award was Mario West, a former Georgia Tech student-athlete and NBA player. The award for Outstanding Parent Volunteers was presented to Marcia Mack and Cindy Redd, for their significant dedication to the Parent's Program.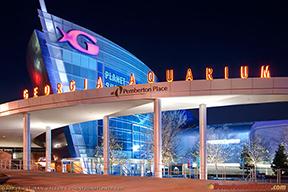 Blank Space (small)
(text and background only visible when logged in)